Do you want discover more of what Thailand can offer you? Come and visit Chiang Rai, a city situated in the mountainous northern part of Thailand. Although a less popular place when compared to Chiang Mai, Pattaya and Phuket, attractions in Chiang Rai are as historical and culture filled as the others.
Let a tour guide in Chiang Rai bring you to places and know why it is slowly becoming one of the hottest destinations in Thailand. Plan your way to Chiang Rai soon as we give you a travel guide of the must-see sights and attractions in Chiang Rai you can't dare miss!
Slowly becoming one of the hottest destinations in Thailand, a tour guide in Chiang Rai will bring you places t
Something unusual, seeing the Wat Rong Khun may surprise some travellers as this temple is unlike any other temple in Thailand. The beauty that is the Wat Rong Khun, a bizarre-looking white temple made by visual artist and painter, Chalermchai Kositpipat who was born in Chiang Rai, evidently shows Chalermchai Kositpipat's unconventional way of embodying the sacredness of the temple as he infused his own elements into the design and some traditional Buddhist teachings about karma, hell, earthly sins and heaven.
As construction only started in 1998, the chapel inside the Wat Rong Khun will not be complete until 2020. But after completion, there will be 9 intricately designed structures all featuring swirly reliefs and mirrors which Wat Rong Khun was famous for.
Hill Tribes Museum and Education Centre
Whether or not you are visiting the hill-tribe villages in Chiang Rai, it is best to stop by the Hill Tribes Museum and Education Centre to become aware and knowledgeable about their culture and history.
Built to spread awareness about Thailand's ethnic hill-tribe communities and to spread responsible tourism, this museum and education centre was established by former senator Meechai Weerawaithaya.
Video presentations that showcase the culture, history and traditions of the 7 tribes inhabiting the northern mountains of Thailand are present at the first exhibit room, followed by the display of tribal costumes and bamboos on the second room.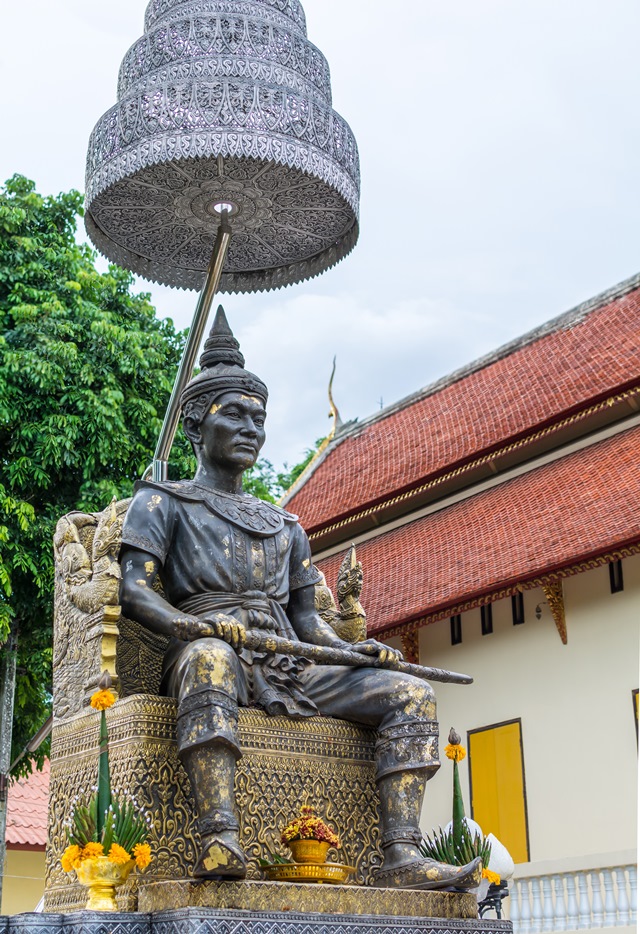 King Mengrai The Great Monument
If you are coming from Highway 1 (Paholyothin Road), the monument of King Mengrai is the first thing you will see.
The life-size monument of King Mengrai, founder of the Lanna Kingdom is back with 3 giant golden tungs also known as Lanna flags, is considered the spiritual heart of Chiang Rai.
Many stop by to pay their respect at the same time take a rest. Visitors may also start their souvenir shopping from the nearby crafts centre.
As you have been familiarized with the attractions in Chiang Rai, come and see available flights through one of Bangkok Airlines, the Bangkok Airways for flights checking and booking accommodations.